«MY CLIENT: RESOURCES» SOFTWARE
Solution/project name: My Client: Resources software used to collect, analyze, display and manage data from any meters, sensors, Data Acquisition and Transmission Devices and other devices.
Solution/project type: Development, delivery, implementation, maintenance, support of software products for accounting and management of any energy resources, via any communication channels (RS485/232, Ethernet, GSM, NBIoT, LoRaWAN, ModBUS, etc.).
Developer(s):
European System Technologies LLC
Address: 210015, Republic of Belarus, Vitebsk, st. Gogol, 14,
tel./fax: +375(212)24-75-36,
est@est.by,
www.est.by
Scope of application:
Automation of industrial enterprises, thermal power plant, state district power station, hydroelectric power station, housing and public utilities, homeowner association.
Projects for the accounting and management of energy resources (water, gas, electricity, steam, lighting, etc.) at the enterprises of the Republic of Belarus, Kazakhstan, Turkmenistan.
Implementation effect:
Accurate and timely receipt of data on water, gas, electricity, steam, heat, cold.
Improving the quality of housing and public utilities, homeowner association, energy system.
Reducing energy costs from 6 to 20%.
Making the right timely management decisions, obtaining the effect of energy supply.
Emergency notification, automatic decision making with personnel notification.
Remote acquisition of data from equipment, sensors, transducers, etc.
Lighting control from a mobile phone.
Solution/project status: Software solutions from LLC "European System Technologies" have been working for more than 17 years at the largest enterprises of the Republic of Belarus (Lukoml State District Power Plant, Novopolotsk Thermal Power Plant, Vitebsk Thermal Power Plant, GrodnoAzot), as well as other industrial enterprises of Belarus, Kazakhstan, Turkmenistan. The software is successfully operated in the cities of Belarus (Minsk, Vitebsk, Grodno, Gomel, Mogilev, Novolukoml, Smorgon, Baranovichi, Slutsk), as well as in Kazakhstan (Shymkent, Almaty) and Turkmenistan (Ashgabat).
Description:
Software for data collection and control of any devices from various manufacturers via various communication channels, developed using advanced software development technologies.
The software allows you to: connect metering devices of any type with an open protocol; collection to a local or cloud database; connection via any communication channels; access to the database locally or via the Internet; work with the program online (website) - graphs, tables, reports, messages; providing analytics; remote control of equipment.
Description of My Client Resources Software
1.47 mb
BUSINESS MODELS
Dealer or equipment suppliers cloud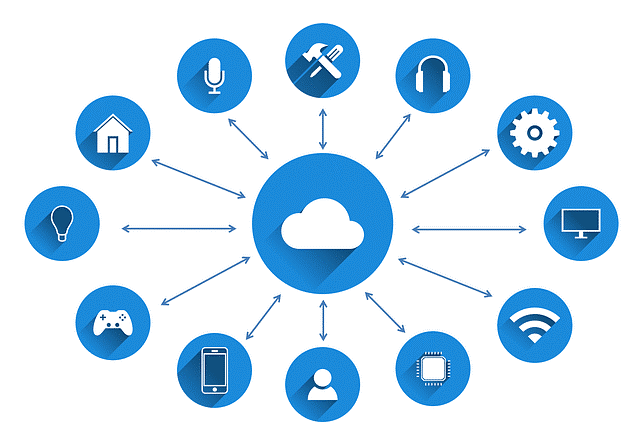 Dealers and equipment suppliers may provide data collection and transmission services to their clients.
Dealer Private Cloud Implementation Examples:
free model - providing a service for collecting data and providing it to the end user for the related sale of devices;
paid model - the possibility of additional earnings when providing data to your clients.
Client Cloud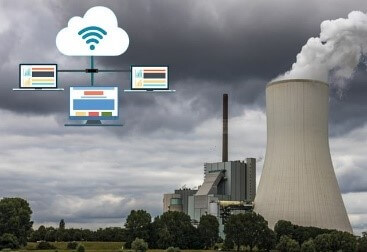 To build a data cloud in the case of using a large number of equipment from different manufacturers at the enterprise, it is possible to purchase the My Client: Resources software, equipment and services for implementation and maintenance.
Benefits of building a Dealer's cloud in comparison to a Client's cloud:
for clients:
no need to purchase and maintain equipment and software;
low recurring fees for data usage.
for dealer:
maintenance of a single server without the need for staff to serve multiple clients;
the server centrally provides monitoring of equipment availability and informing in case of incidents;
the ability to install software in a reliable data center with guaranteed availability and reliability;
monthly payments for data access cover server rent and make a profit.
Implementation benefits:
Availability:
The minimum cost for software of this class in the Republic of Belarus due to the implementation of a license with the activation of only the functions necessary for the customer.
The stability and reliability of the system allows it to work offline, which reduces the cost of maintenance and support.
Versatility:
Work with all meters from various manufacturers, included in the industry lists of the power system.
Work with meters via any communication channels (RS232/485, TCP/IP, GSM/GPRS modems, etc.).
Work on any server architecture.
«Workstation Dispatcher», «Workstation Technologist», «Workstation Energy» work on any computer without updating the operating system and equipment.
Data integration with AIS «Raschet» (settlement of accounts), 1C, and any other programs with open standards and protocols.
Information can be stored both in the built-in and third-party databases.
Security:
The software does not store financial, passport and other personal information that can be used by intruders, which allows it to be used on embedded controllers of high-level systems.
Submit comments and suggestions